Raw Food, Vegan, Gluten Free. Serves 2.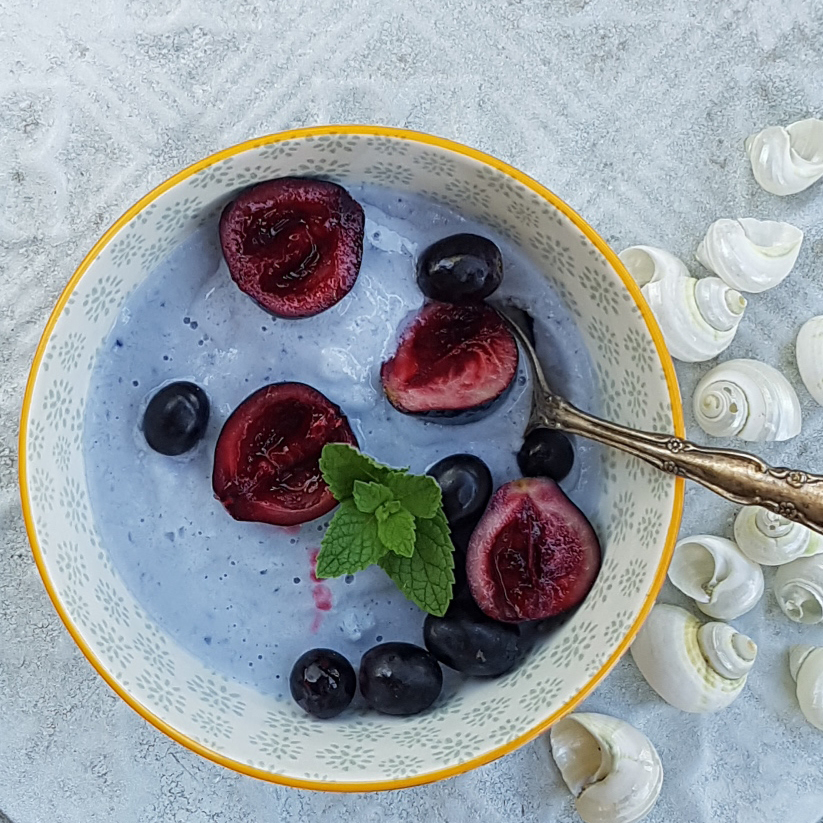 Summer has arrived, and one thing that means is Smoothie-making time. I froze some custard apples during the harvest season to use for this very purpose. A bonus was finding some Davidson's Plums in the garden that were ready to pick.
Recipe
To make a smoothie like this one, you will need: A small tray of ice cubes, 1/2 teaspoon of blue peaflower powder, 1/2 cup of almond milk, 1/4 cup of thick coconut yoghurt, 1 cup frozen custard apple (I just cut mine into slices straight off the chunk of frozen custard apple). Whip all the ingredients up in the blender and place in bowls. Top with grapes, Davidson's Plums, and a sprig of mint. That's it. Couldn't be easier.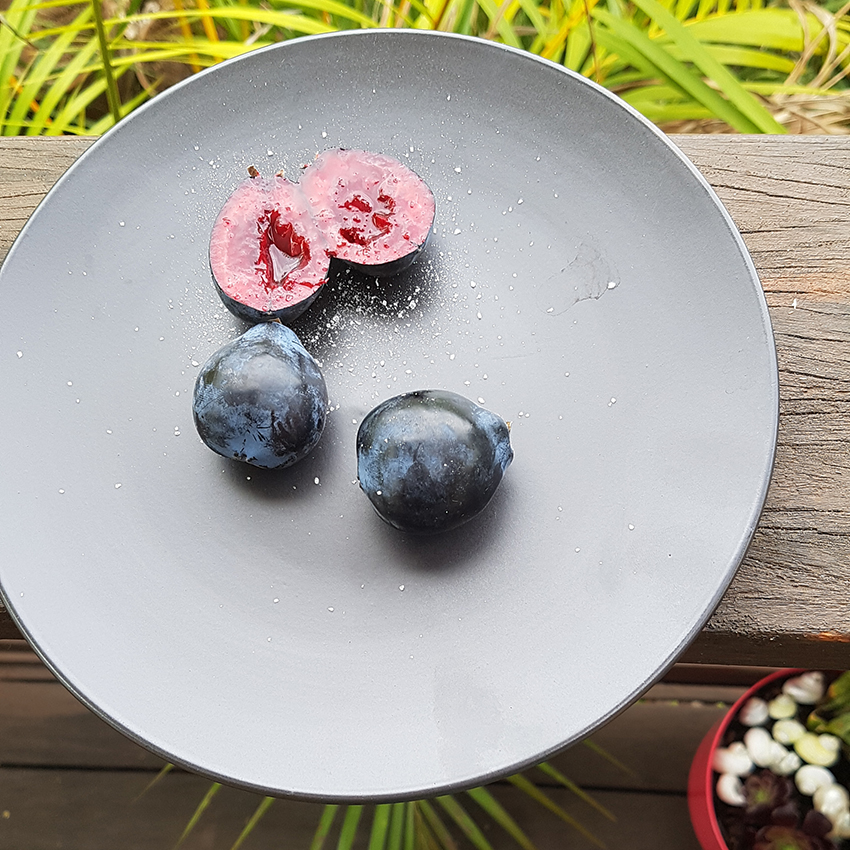 I discovered some Davidson's Plums growing in my garden a couple of years ago. They are quite sour, and it takes a few to acquire a taste, but with a sprinkle of salt the flavour is reminiscent of Umeboshi – also known as Japanese salty plums.