It's May, and just turned cold in our beautiful little part of the world. Well, cold for us anyway. We've been harvesting custard apples and sending them off to market. One of the benefits of being a custard apple farmer is that you get to eat them. This afternoon I made Custard Apple and Rhubarb Crumble. Talk about delicious!
When I was making it, I looked outside the kitchen window just as the sun was setting. The light was magnificent. There's something just so wonderful about being in the landscape when it's golden like that….. you get to be golden too. So, I dashed out of the warmth and took a few snaps so I can remember this beautiful afternoon, all the while being golden.
It was such a lovely experience, that I think comfort food is in fact, art for the soul!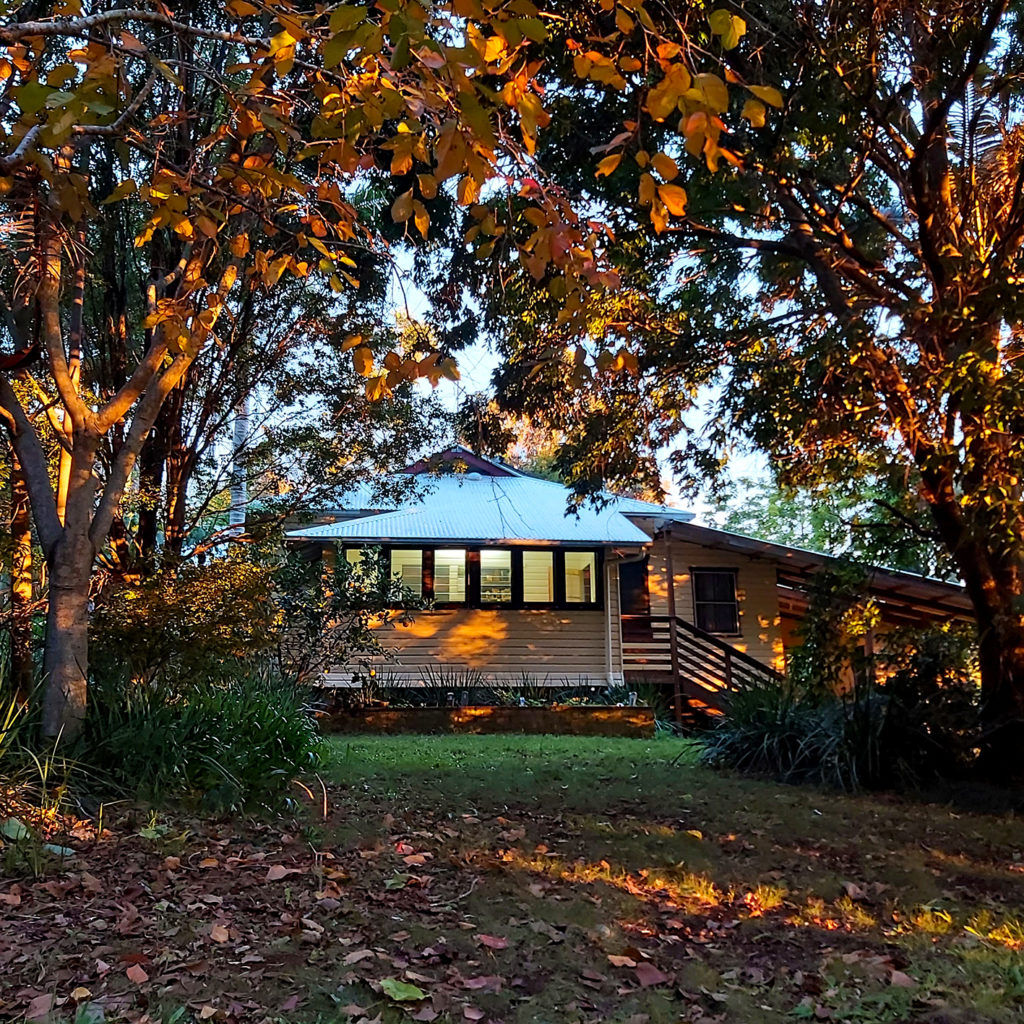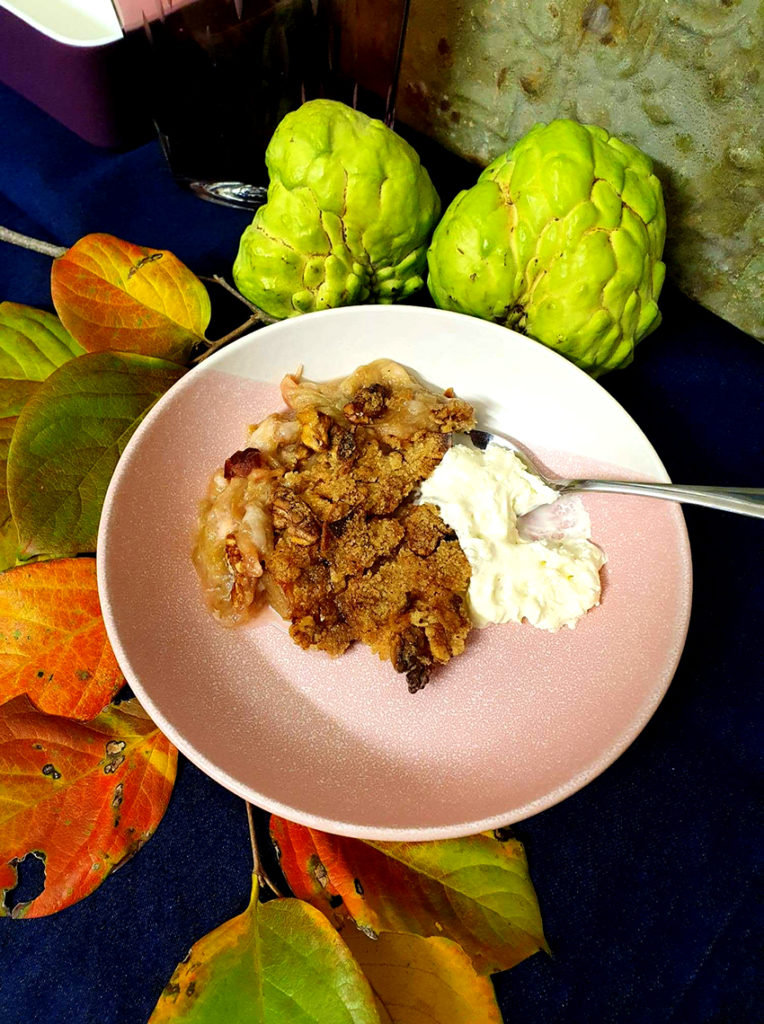 Recipe
Ingredients: A bunch of rhubarb and one large custard apple for the base. Half a cup of dried cranberries for the middle. Half a cup of sugar, half a cup of flour (I used gluten-free), half a cup of walnuts, half a cup of coconut flakes, 75-ish grams of butter, a good shake or two of cinnamon.
Method: Remove the leaves and strings from the rhubarb, and discard. Chop the stems into lengths of about 2-3 cm. Place in a saucepan with about half a cup of water, and bring to the boil. Simmer for a couple of minutes and leave to cool. While the rhubarb cools, remove the custard apple seeds and discard them. Drain the rhubarb, and the custard apple pulp. (If you mix the rhubarb juice with the custard apple juice, it makes a delicious pink drink.) Mix the rhubarb and custard apple together and place in a medium to large buttered baking dish. Sprinkle the cranberries onto this mixture.
For the crumble: Place flour, sugar and cinnamon in a bowl with the softened butter. Rub the butter through until it resembles breadcrumbs. Add the walnuts and coconut flakes. Sprinkle evenly over the custard apple, rhubarb and berry base. Bake in a moderate oven for 45 minutes.
Serve with whipped cream, icecream or coconut cream.