With what I hoped was a sage nod and a wise look, I announced that I was having a mental health day. I think I was the only one there at the time, so if I didn't look too sage and wise, it doesn't matter.
What did I do on this particular mental health day? I pottered around the house, played with watercolour on paper without actually painting anything, and then in the afternoon, I made a Custard Apple pudding. Invented it, really.
When it came out of the oven, I decided that there was no point waiting to have it for dessert, so I had it for afternoon tea just as that beautiful golden light of the setting sun appeared in the garden. It was delicious, and reminded me of Bread and Butter Pudding – except healthy! What more could anyone ask for.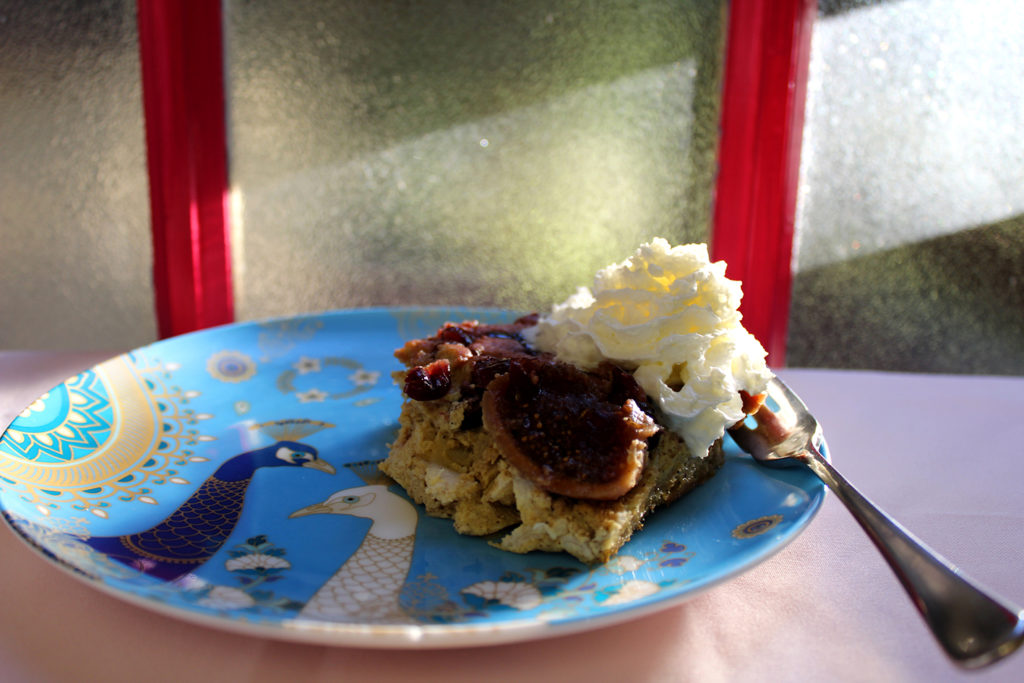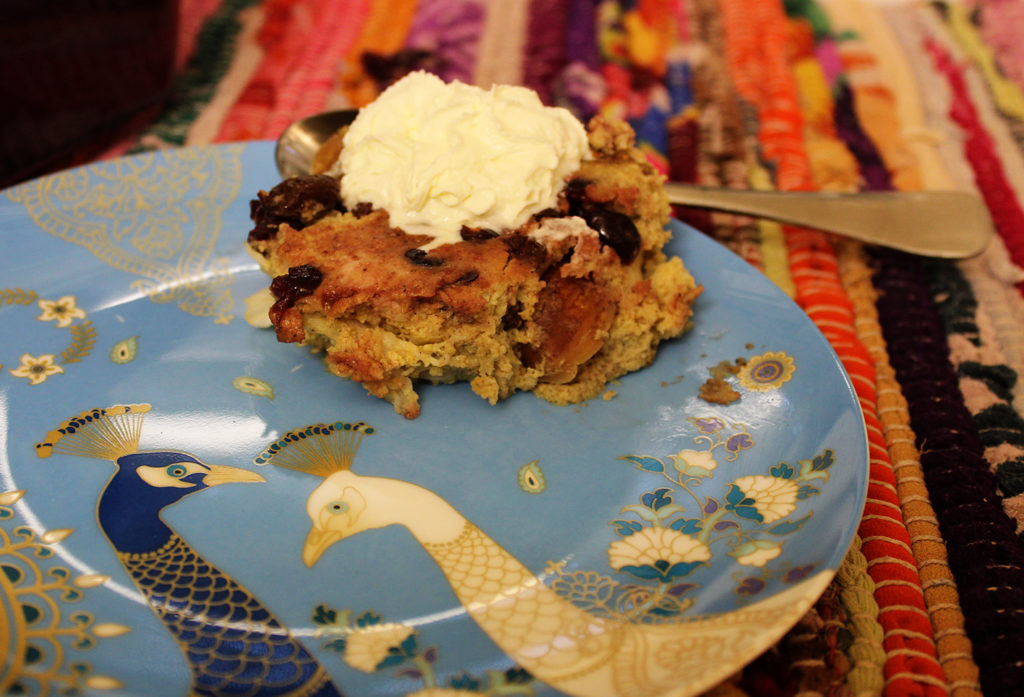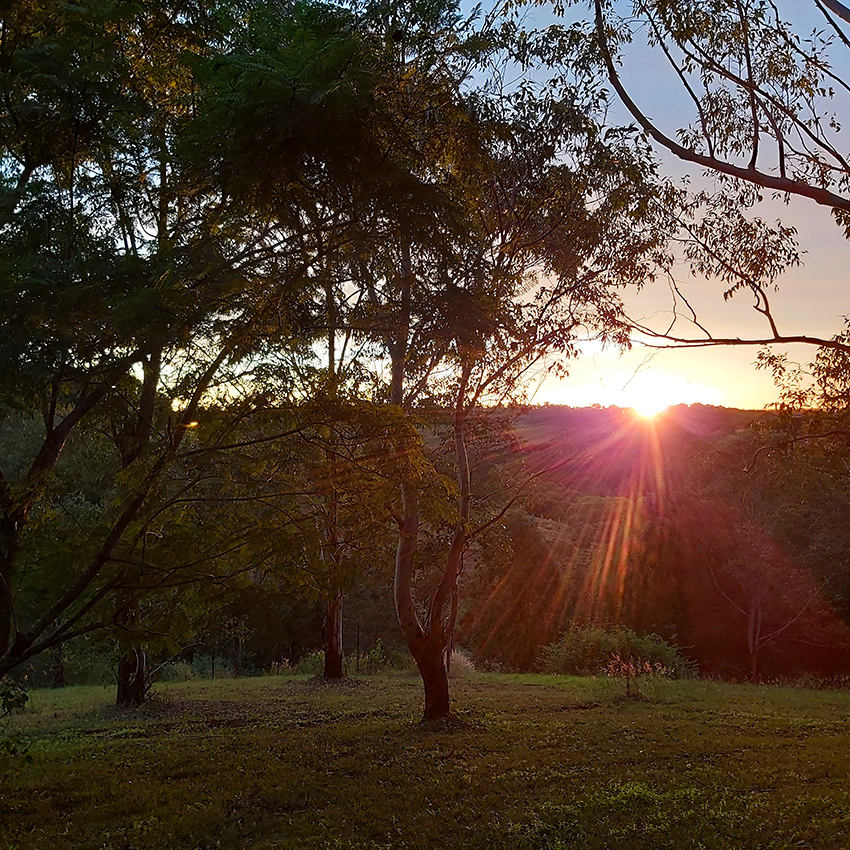 To make the pudding, simply mix one large custard apple (take the seeds out first), four eggs, a drop of vanilla and a good shake of both nutmeg and cinnamon. Pour into a buttered dish with 3 or 4 dried figs and dried fruit of your choice. (I used sultanas, raisins and cranberries soaked in sherry.) Make a bain-marie by placing the dish in a baking tray that has water in it. This will keep the pudding nice and moist. Bake in a moderate oven for about 40 minutes. Serve hot with whipped cream.
You're welcome!